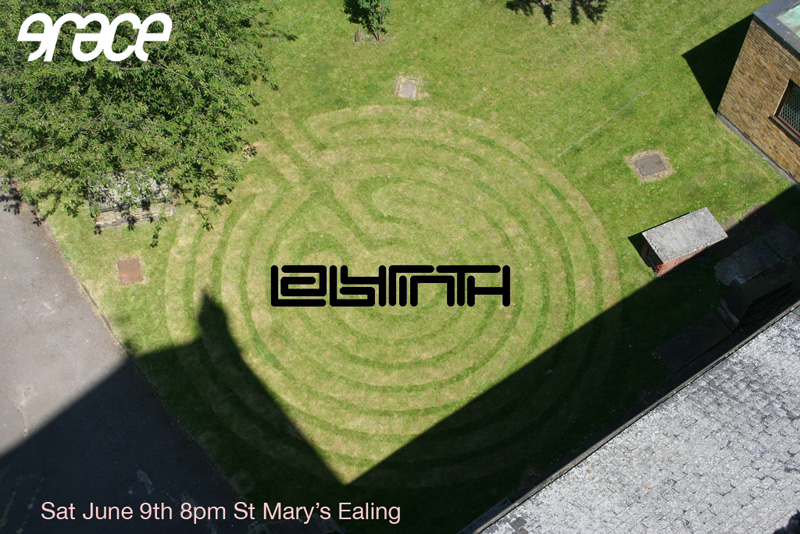 this saturday 8pm grace will be walking a grass labyrinth mown in the grounds of st marys church ealing. if the weather today is putting you off the idea the forecast tomorrow looks good at the moment with a sunny day in store! we will gather outside by the labyrinth. there will be a café afterwards in st marys... hope to see you there. 
if you've not heard of or walked a labyrinth before it's a space to be prayerful and reflect on your own journey of faith - it's a journey of three parts - a) towards the centre letting go, quitening down b) the centre - holy space to be still with god c) the journey back out - reflecting on life back in the everyday.
we have mowed a new design for the labyrinth inspired by a church in earlsfield. i passed by it last week when visiting a friend and took a photo of it and have copied their pattern (which is a bit more complex than the one on the photo above).
if you are interested in mowing your own it's easier than you might think - i have written up how to go about it here