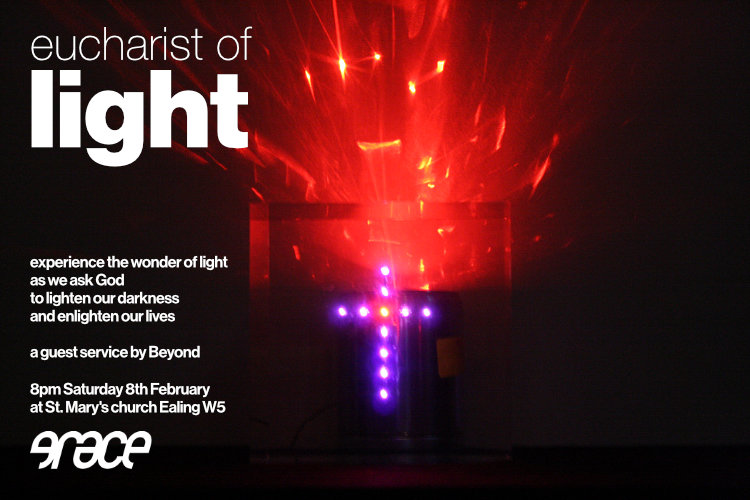 i am really looking forward to the next grace. we have invited martin poole and beyond to come and lead it (beyond of advent beach hut fame in brighton). they will be leading a eucharist of light. here's the blurb
Light is a metaphor for life. Going from dark to light reminds us of the journey from death to life, from ignorance to knowledge, from sin to grace, from bad to good.

Advent and Epiphany remind us of these themes and as we journey from Winter towards the light and warmth of Spring and Summer, Beyond combines these themes with the symbolic action of breaking bread and sharing wine and adds an opportunity to experience the wonder of light as we ask God to lighten our darkness and enlighten our lives.

Guest curation by Beyond who are a creative worship community based in Brighton. Cafe afterwards as usual.